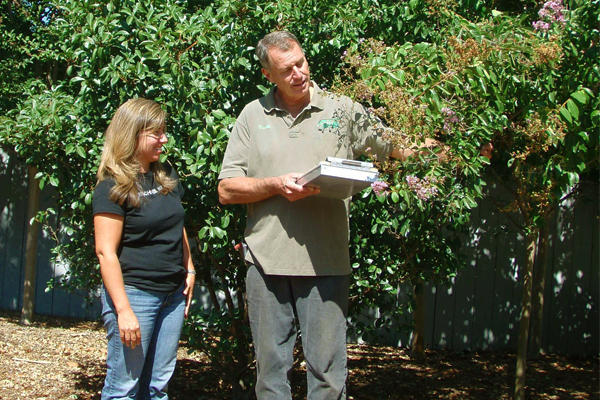 Don't feel overwhelmed
We have options to help you feel confident in your decision.
There are a lot of choices to make when selecting any service for your home, and part of our job is making sure you are confident in selecting us as your personal arborist. You can trust you are not only getting the most for your money, but also receiving top of the line service from our highly skilled and professional staff.
We appreciate your curiosity and, like trees, we know each individual's needs are different. At Tree Wise we love to help answer any unique questions that may arise and look forward to helping you become informed on the techniques and services we offer.
Certified Arborist
Darrell is an owner operator. What that means for you, is that he is an active part of every job that we do. We only take one job at a time, so you know that 100% of his attention will be on you. We guarantee that at the end of the job, all of our work will be done professionally, and correctly. If it is not, we will come back out and make it right.
No Change Order Guarantee
In our business, it is pretty common that a company comes out and gives you an estimate. You like the estimate and the price, so you schedule to get the job done, only to find out the day of the job that it is going to be more because of one thing or another. We believe as professionals, we should be able to give you an accurate estimate. We will perform the work at the estimated price that we quoted you.  If we missed something, we will work with you to make it right and fair. 
100% Satisfaction Guarantee
Because Darrell is at every job, he can assure you that you will be 100% satisfied with our service. All of our employees are personally trained by Darrell, so he knows that they are the very best at what they do. If for whatever reason you are not 100% satisfied with our work, give us a call and we will make it right.
Frequently Asked Questions
Do you have questions? Let us help you put them to rest.
"…I came home from work today to see the stumps had been removed, and that area of the yard smoothed out and clean. Gee! I think they even weeded a little."
"They went out of their way to clean up afterwards. Yard looked like it was vacuumed. :} They even took our old branches we cut off ourselves…"
"Very professional, prompt and accommodating… They cleaned up everything and took great care not to trample my lawn…"