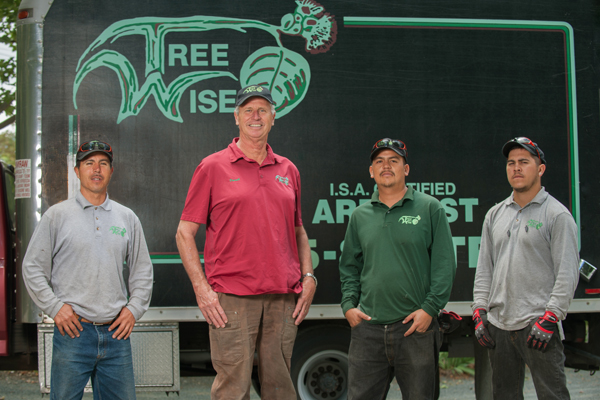 Let Tree Wise Help
Tri-Valley's premier tree service
Being an arborist is very complex, and takes more than just years of experience. Although we have a degree in horticulture, it takes constant and never-ending commitment to the ever-changing environment, tools, and techniques. That is why we continue to attend nationally recognized classes and conferences to make sure that we are up to speed with the most cutting edge methods.
If you are asking why this is important, give us a call to find out.
Call (925) 838-8733
It started with an idea, a pick up, and a need for change
Darrell Wise began his journey as an arborist by obtaining his degree in ornamental horticulture. Paired with his father's 1972 Chevy pickup he started his business on his own, but has watched it develop into much more than just a job. Now Tree Wise services all of Danville, San Ramon, Concord, Dublin and more!
Latest Tips from Our Team
Expert advice and in-depth information for a healthier landscape
Get In Touch!
Please feel free to contact us if we did not answer all of your questions. We would love to be of service for you!